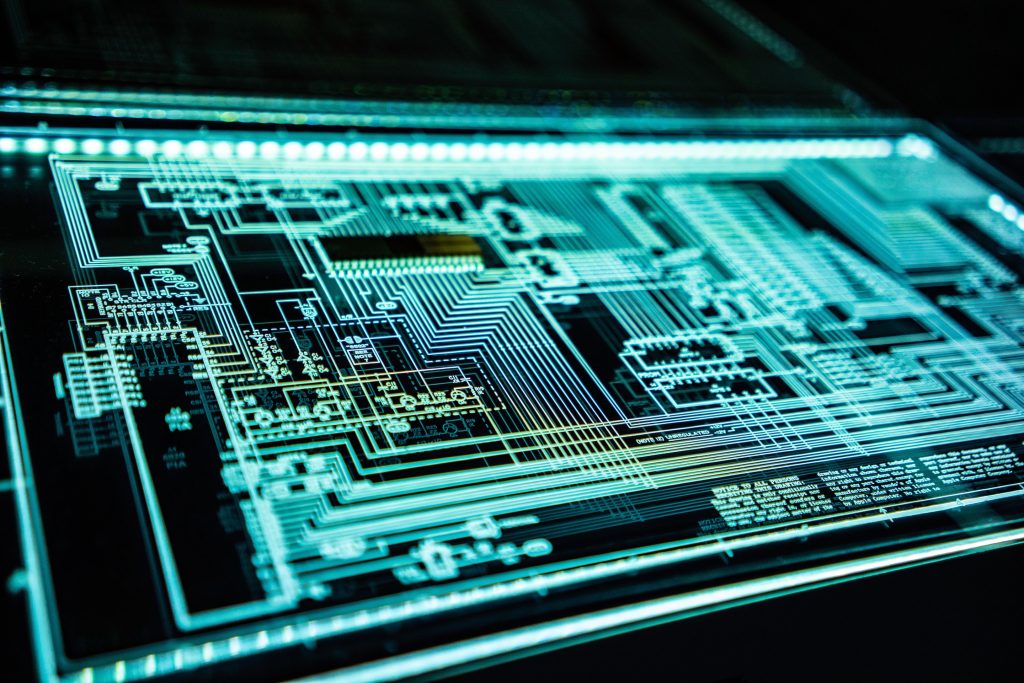 The cybersecurity space continues to evolve at a rapid pace. The next decade will likely see more changes. What will those changes be?
Blockchain Challenges Cloud Computing
Cyberthreats are growing in size and complexity. Fortunately, the tools used to prevent threats have also grown and are improving.
One of the technological advancements is cloud technology. The past 10 years have shown that individuals and organizations of all types are using the cloud because it stores and collects data online faster, cheaper, and easier than other ways.
However, while some cybersecurity experts say the cloud will keep expanding, others say it might not exist in the same manner it does now or be challenged by another technology. For example, there could be wider adoption of peer-to-peer systems with people using blockchain, as an alternative to cloud computing, according to Tyler Cohen Wood, an author, speaker, and former senior intelligence officer with the Defense Intelligence Agency.
Despite possible challengers, cloud-based techniques could become even more critical in the mitigation of cyberattacks. Data security on the cloud is poised to be a major theme in the future as organizations continue to seek the best ways to protect their data.
Passwords Will Remain
When most people think of an aspect of online security, they think of passwords. We all use them, and in some cases, are frustrated by the constant maintenance of them. The good news is that passwords empower people to control part of their own tech security. The bad news is that the cyberattacks which threaten passwords today will likely still be around in the next several years, experts say.
In order to prevent cyberattacks, individuals and organizations need to know the most common causes of data breaches, including weak and stolen credentials (passwords), poorly implemented applications and software, social engineering, and malware. This knowledge, as well as exploring other security methods, should continue to help us prevent data breaches. Many experts expect additional authentication methods and more biometrics will be used in the future as a fallback to passwords.
AI Becomes Prominent
Artificial intelligence (AI) stands to become more important in the future.
Most industries benefit from the use of AI, including health care, banking, manufacturing, e-commerce, and transportation. Today, we see AI being implemented in everything from smart devices to self-driving cars. The potential for AI is vast because it is part of the foundation of computer learning—the ability to harness a large amount of data and use learnings to improve decisions.
Because of its predictive intelligence, the capability of AI offers advantages in cybersecurity. AI can be used to detect threats and malicious activities at a quicker pace than traditional software systems, before a threat even enters a system. Thus, experts expect it to hold a more prominent place in cybersecurity in the next decade.
Cybersecurity Moves Toward More Diversification
A major concern in the cybersecurity industry is how to solve the cybersecurity skills gap, and additionally, get more women interested in the field.
A survey by the International Information System Security Certification Consortium (ISC)² found that the percentage of women in cybersecurity is roughly 24%. Men currently outnumber women in cybersecurity careers, and in the technology field in general, but many see the tide turning.
Technology education and professional development programs continue to attract girls and women interested in tech careers. Another positive sign is that more women than ever before are being promoted to executive cybersecurity positions. These trends are expected to continue and represent a positive path forward for cybersecurity.
Your Future Begins HereThe cybersecurity field offers excitement and plenty of potential opportunities for talented individuals. If you are interested in being a part of the future of cybersecurity, explore the Bachelor of Science in Cybersecurity degree program at William Woods University.