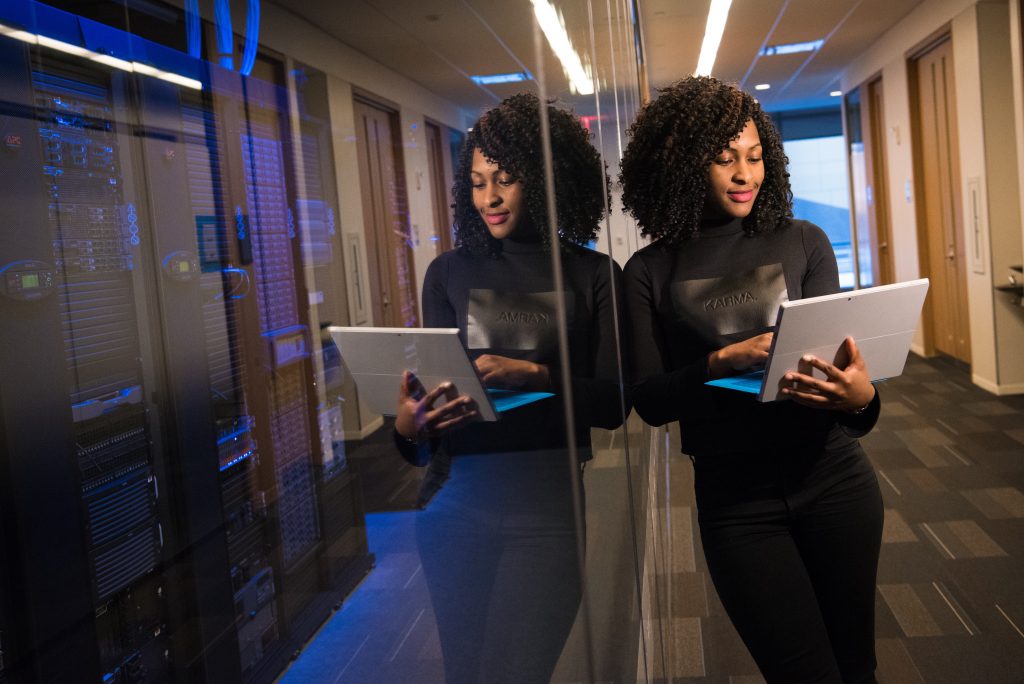 Even as conversations about Diversity, Equity, and Inclusion (DEI) grow, women are still underrepresented in the cybersecurity field.
The International Information System Security Certification Consortium, or (ISC)², estimates that women make up approximately 24% of the cybersecurity workforce. Although that is nearly double the amount 10 years ago, it is still too low, according to Women in CyberSecurity (WiCyS), an organization that seeks to increase the number of women in the cybersecurity workforce and advance their careers.
Breaking Into Tech
Technology is an industry that has long been dominated by men. However, there has been a massive shift in recent years to diversify the field. Many organizations recognize the positive effects of having different perspectives among their workforce. A report from McKinsey finds that diverse companies outperform companies that do not focus on diversity and inclusion.
Furthermore, diversity has a major impact on problem-solving in the workplace—critical for cybersecurity. Organizations that have a large breadth of knowledge and skills are equipped to take on the challenges presented by today's sophisticated cyber attackers.
Narrowing the Gender Gap in Cybersecurity
Women face many false stereotypes that can dampen their pursuit of a cybersecurity career. Tech and science fields were considered more suited for men. Many women have broken through these barriers, but the stereotypes and biases still exist and make it difficult for women to enter and advance in tech careers.
The good news is the technology field is changing in ways that offer more support and acceptance of a broader range of skills and backgrounds. In addition to technical skills, many cybersecurity roles require "soft skills" such as communication, problem-solving, adaptability, and creativity. Cybersecurity is ultimately about protecting people from harm; therefore, professionals need to be flexible and strategic thinkers.
The range of skills needed for cybersecurity also means many career paths and work experiences can lead to opportunities in the field. A 2017 survey titled "Women in Cybersecurity—A Progressive Movement," found that fewer than half of the more than 300 women who responded entered cybersecurity through information technology (IT) or computer science. Respondents also came from compliance, psychology, internal auditing, entrepreneurship, sales, and art—proving that the career backgrounds of cybersecurity professionals are diverse.
The reasons why many of the women in the survey ended up in cybersecurity include interests in:
solving complex problems,
a growing field with many opportunities,
working with new technology,
being part of future innovation, and
the legal and regulatory aspects of cybersecurity.
Since many women enter cybersecurity from a variety of fields, recruiters can look for talent within a broad range of industries. Organizations can also do plenty to keep talented professionals after they hire them. Workplaces that cater to employee needs, specifically those of female employees such as child care and flexible work policies, may find more success in retaining talent. Meanwhile, an inclusive work environment that offers training, support, and career progression for women goes a long way.
Begin Your Cybersecurity CareerAnyone entering a cybersecurity career needs a combination of technical skills, soft skills, and determination. A quality education can help you develop these abilities to qualify for a cybersecurity career. The Bachelor of Science in Cybersecurity degree program at William Woods University is designed to prepare students to enter the workforce equipped to create innovative solutions to protect information in the face of hackers and growing cybersecurity threats.