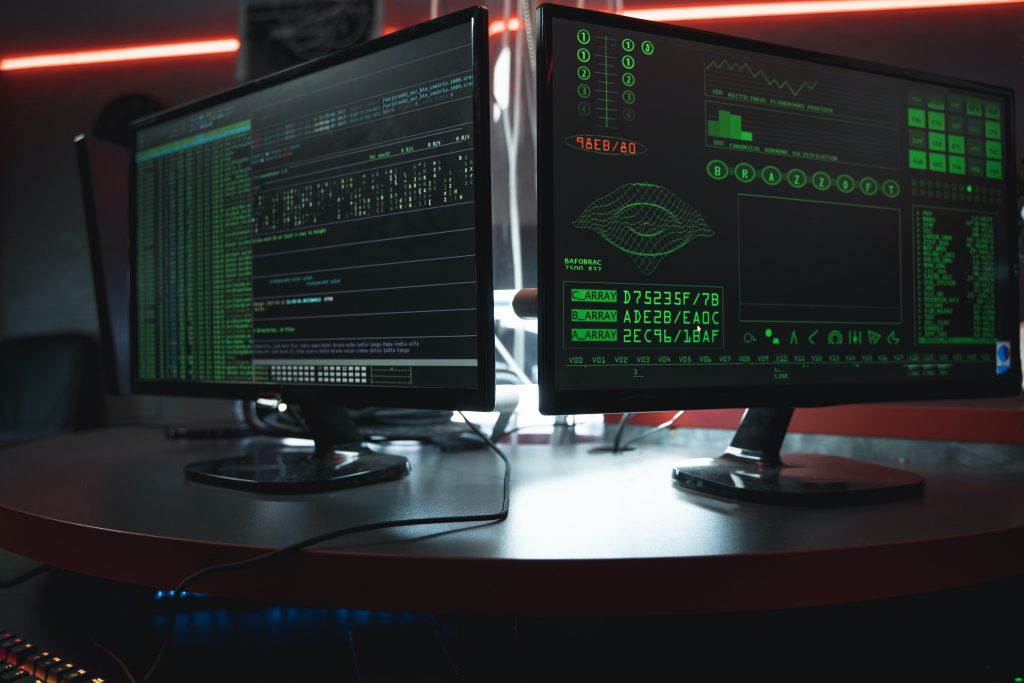 A strong workforce will be needed as the U.S. government raises the bar on cybersecurity.
President Joe Biden has enlisted the help of company executives in the fight against cyberattacks targeting businesses and infrastructure, which is why cybersecurity professionals are necessary now more than ever. Saying the government can't do it alone, he is asking the private sector to do more to bolster cybersecurity defenses against increasingly sophisticated attacks. More cybersecurity regulations mean more demand for cybersecurity professionals to help companies stay safe and compliant.
Companies and industries have been regulated in some way for decades. For example, healthcare providers and financial companies are required to protect sensitive information and data and meet regulatory standards. However, cybersecurity threats are on the rise and thus, the standards for mitigating them have been raised. Cybersecurity professionals stand at the front lines of the defense needed to thwart cyberattacks.
Recently, there have been high-profile cyberattacks on U.S. companies and major entities, including utility groups. These incidents emphasize the need for protection against global threats.
Cybersecurity and National Security
Nation-states throughout the world are participating in cyberattacks and persistent threats. Cybersecurity is now part of national security—countries must be offensive and defensive.
As a top priority of the Biden administration, the government now requires companies to do more to protect data, networks, and systems.
In January 2022, Biden signed the National Security Memorandum to improve the cybersecurity of National Security, Department of Defense, and Intelligence Community Systems. The memorandum requires National Security Systems to employ the same network cybersecurity measures as those required of federal civilian networks. It builds on the work to protect the country from malicious cyber activity from nation-state actors and cyber criminals.
Cybersecurity has also become part of economic initiatives designed to secure critical infrastructure. The Biden administration has launched efforts to improve cybersecurity across the electric and pipeline sectors. Not only will utilities and infrastructure require robust computer software and hardware systems, but they also need industry-focused competency.
Big Tech Responds
Some of the largest technology companies across the nation are committing to strengthening cybersecurity. Top companies, including Microsoft and Google, are investing billions of dollars to boost cybersecurity.
The Center for Strategic & International Studies (CSIS) conducted roundtable discussions with senior government officials and senior information security executives from major companies in a range of U.S. industry sectors. The goals of the roundtables were to identify common challenges, discuss best practices, and outline plans for cooperation. Based on the conversations, participants identified the following areas of concern:
Organizations, both public and private, are falling short in basic cybersecurity measures.
Small and medium-sized businesses are struggling the most from cyberattacks.
There is no market demand for basic cybersecurity. The government can use its procurement power to require security improvements in the software and technology everybody uses.
The government's response to cyberattacks are sometimes viewed as punitive instead of supportive of sector and company needs.
Programs are needed to address the cybersecurity workforce gap.
Information and resource sharing across industries can help promote trust between the public and private sectors.
Law enforcement agencies and national computer emergency response teams (CERTs) across the world need to work together to catch and penalize cyber-attackers.
Join the Effort to Boost CybersecuritySkilled professionals are needed in the public and private sectors to help improve cybersecurity. Industries and organizations of all types are seeking individuals who will keep confidential information, private records, and overall information secure. Pursue the Bachelor of Science in Cybersecurity degree from William Woods University and gain experience in areas including cyberattacks and defenses, cloud security, cybercrime, and information warfare.